EPIC HELPS FLORISTS MAKE MORE MONEY ONLINE WITH A great WEBSITE AND AWESOME customer SERVICE!
Our websites are the most featured rich and customizable floral websites in the world.
Pricing
No other floral website technology beats what Epic has built. Show us another platform that can do more, is more innovative, and sets you up for the future of online commerce and we'll humbly remove this statement. 
Our websites are expertly designed with three core goals: first, they utilize strong SEO principles to attract potential customers through search engines.

Second, the design emphasizes conversion optimization, ensuring visitors can easily make purchases.

Third, our sites incorporate retention strategies to build lasting customer relationships and ensure repeated engagement. Essentially, we aim to turn visitors into loyal, returning customers.
One-Time Setup
The cost of our specialized floral website is set at $5,000*, a value that mirrors the high-quality design and strategic features it encompasses.
One of the most important things to know is that once the website is fully paid off, it becomes your exclusive property. Unlike most florists' websites, if you leave the service, you don't get to take your website with you. Epic's websites aren't under a leasing agreement; the website genuinely belongs to you.

*The founder used to own a florist with his wife and knows cash flow can be tough. Because of this, Epic allows monthly payments to be made, to pay off the setup cost.
Monthly
There are two main monthly costs and a third (marketing) which is optional.
1. Epic (apps and support) – This covers all our apps and support. The cost usually ranges anywhere from $200 – $500 a month. Most florists pay around $300 a month.
2. To BigCommerce, for the software/platform cost.
3. Online marketing, if you want.
AWESOME SUPPORT – Our CLients Love us
Epic has the highest number of verified reviews in the floral industry, unmatched by any other floral website company.
Beautiful websites a florist can be proud of.
Always ahead and looking forward on design.
Our top features that set your website apart and above the competition.
Refined Floral Deliveries
Effortlessly manage deliveries by zip codes, establish zone-specific pricing, set unique cut-off times, and offer rush delivery for those time-sensitive requests.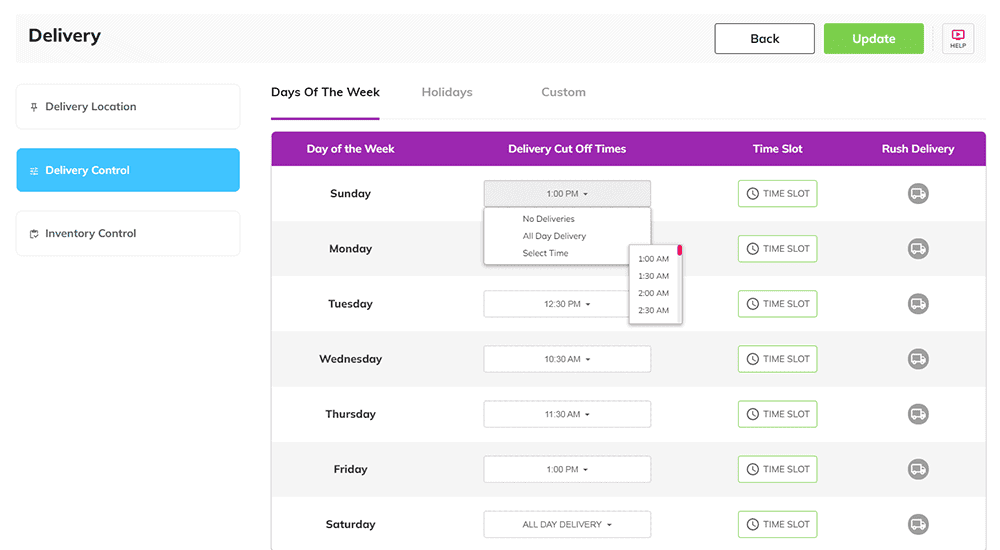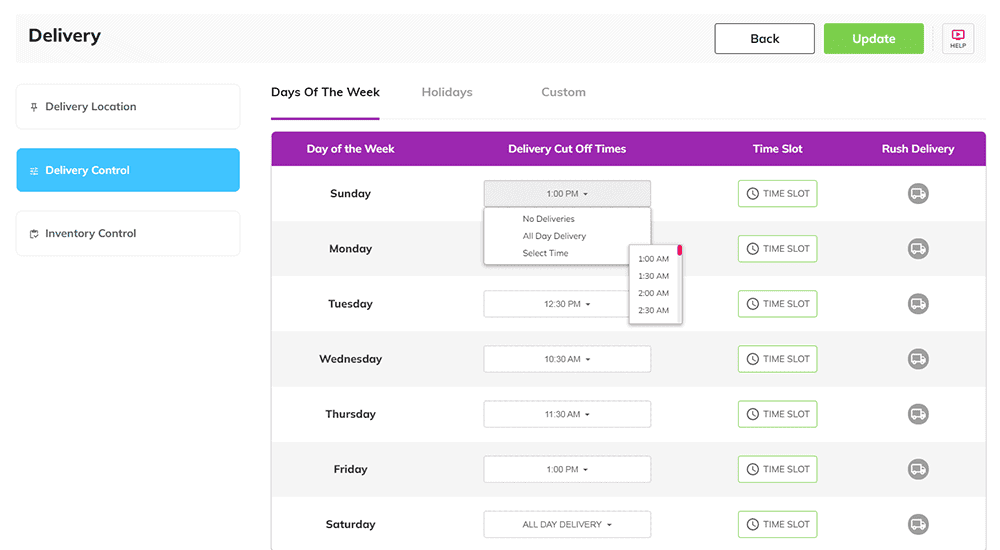 Perfecting Floral Pick Ups
Designate multiple locations, set pick up dates, fine-tune cut-off times, and set in-store order thresholds for each slot.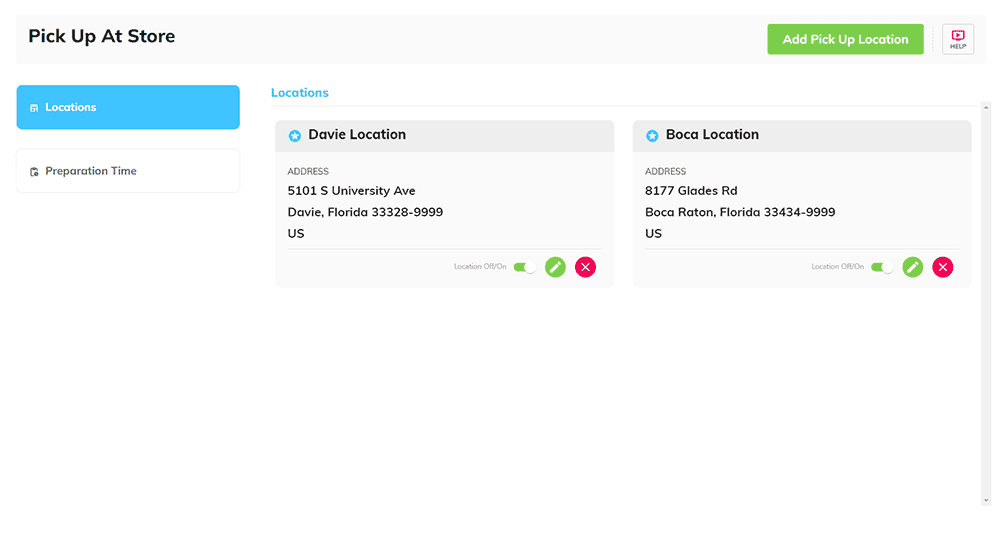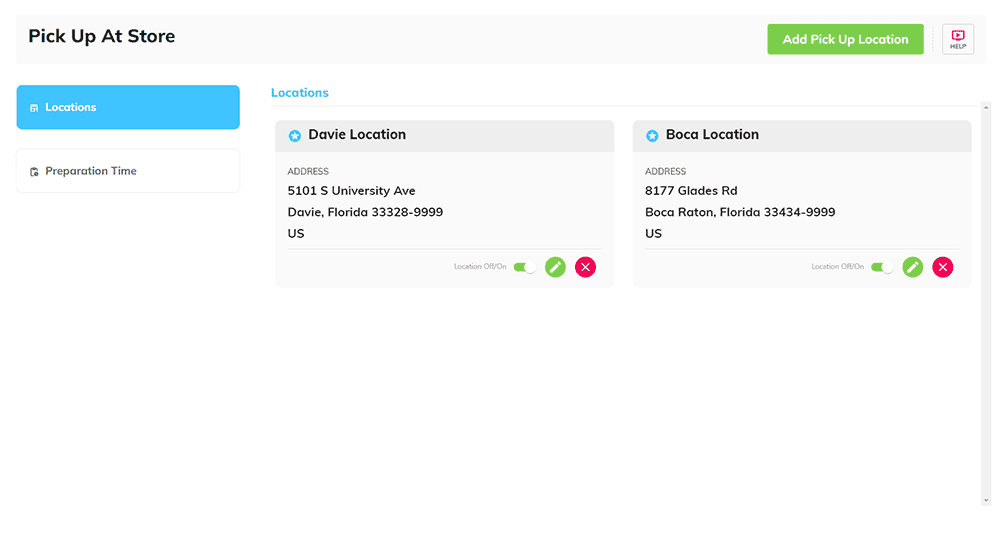 Strategic Surcharges
Seamlessly adjust for peak seasons and special date fees, boosting revenue as surcharges are intuitively applied during customer purchases.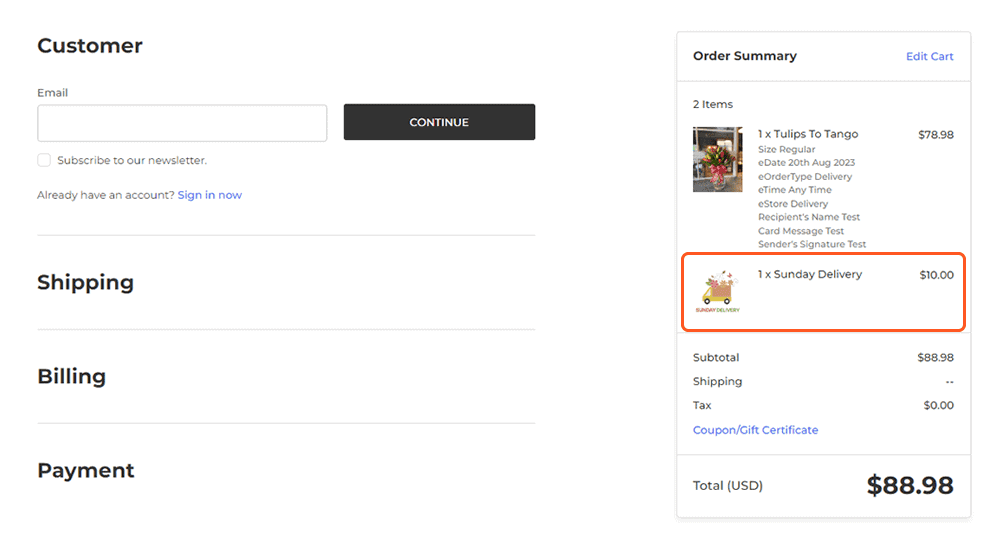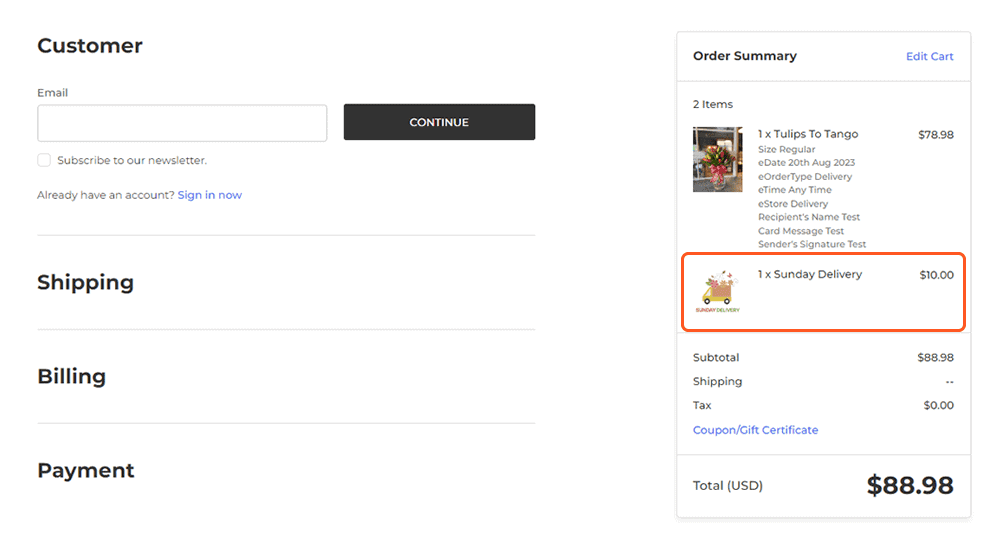 Intuitive Rewards for Customers
Deliver timely offers by seamlessly integrating gifts and coupons on select dates, ensuring each customer feels valued.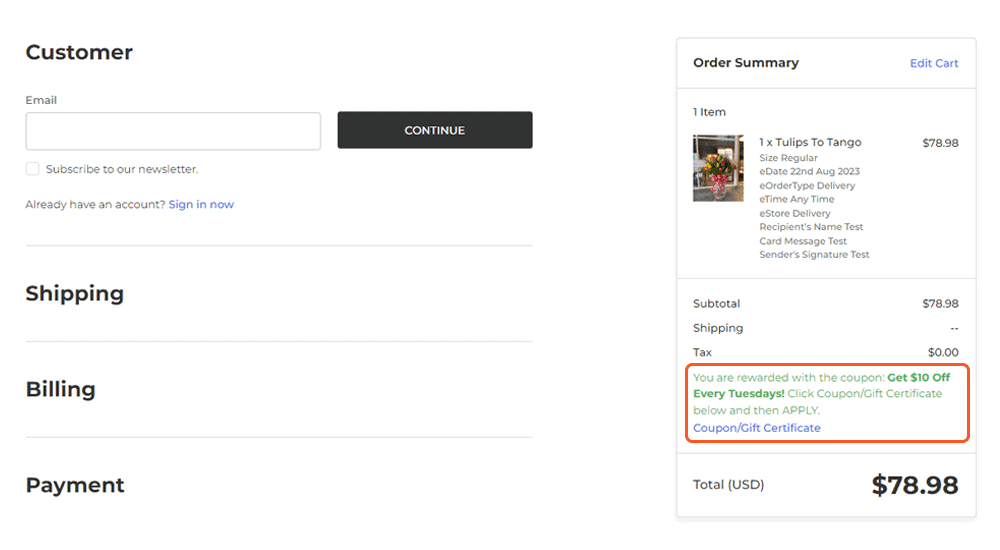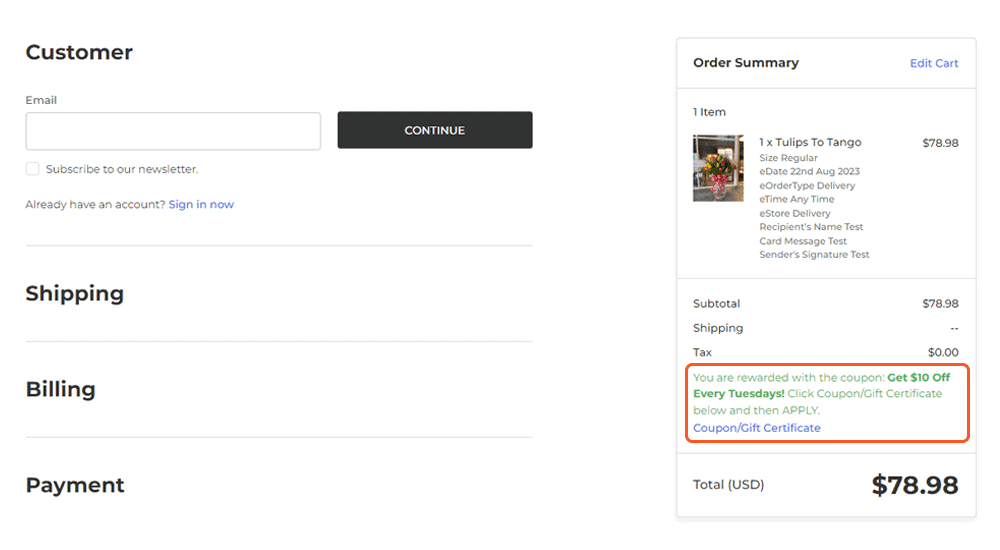 Curated Order Complements
Enable customers to enrich their orders directly from the product page by incorporating complementary items via Additions.
Masterful Merchandising
Gain full control over product presentation, highlighting best-sellers effortlessly. With its intuitive drag-and-drop, organize products in any category with ease.
Customized Bundling
Empower customers to craft bundles with Super Kits, offering a wide selection and diverse add-on groups for an enriched shopping journey.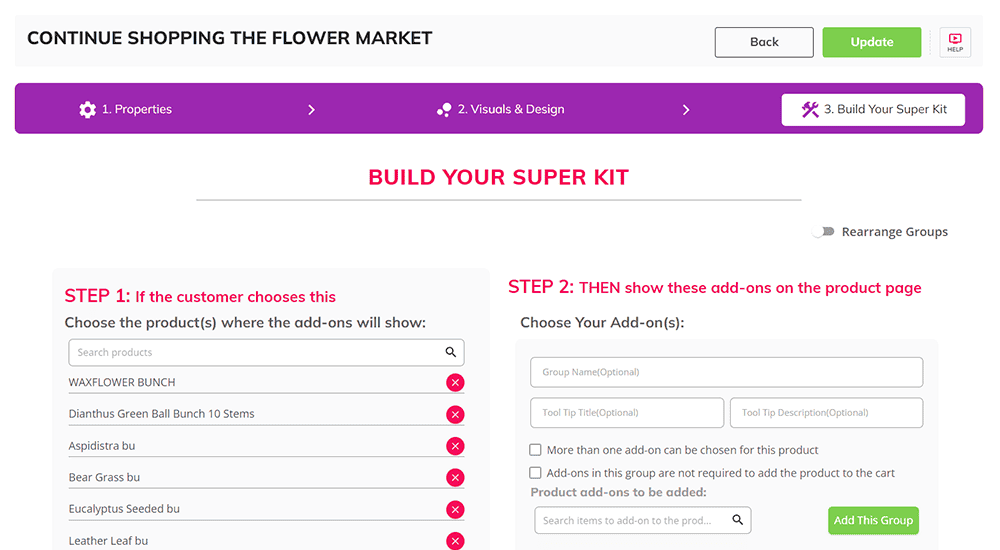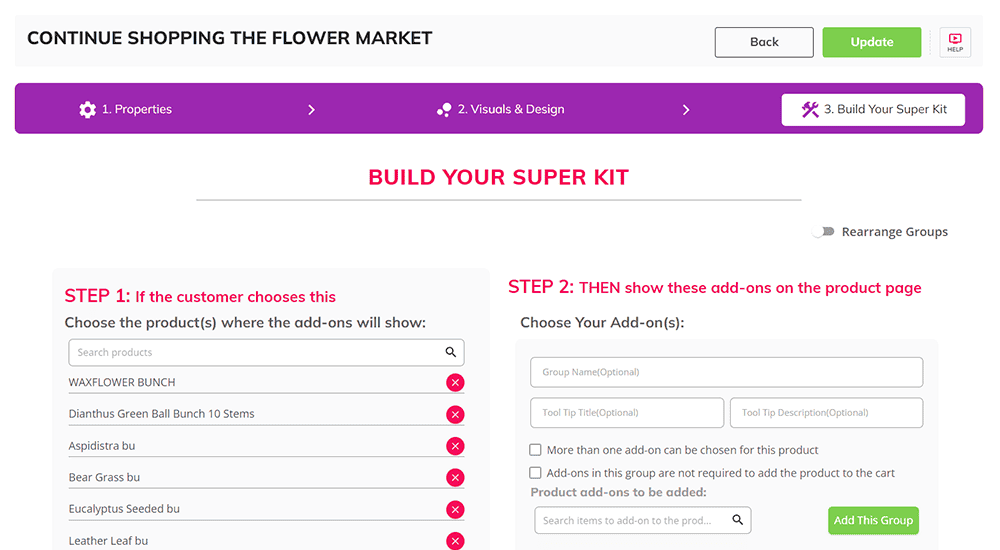 Smart Sales Boost
Tap into Upsell Magic for tailored product recommendations as customers browse. With its dynamic and flexible conditions, enhance your upselling with ease.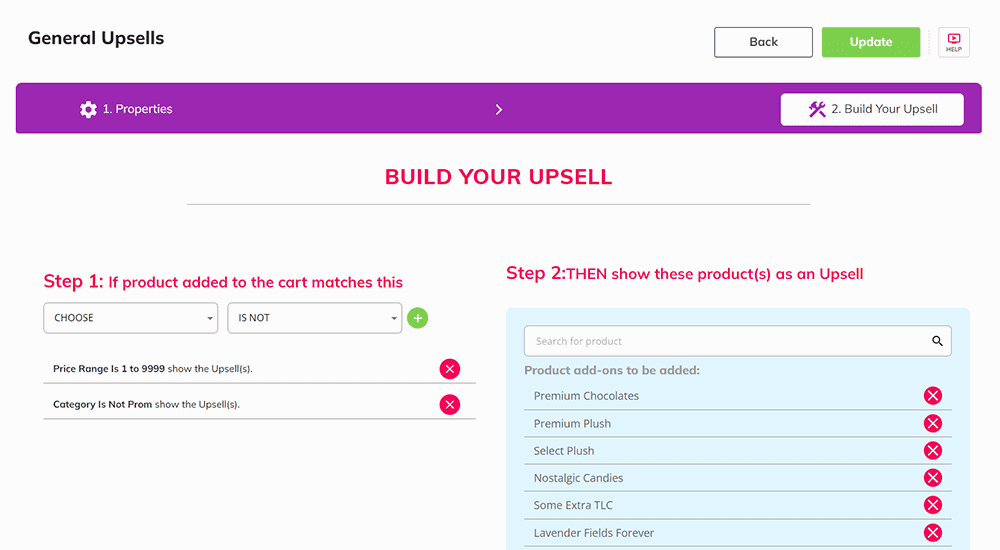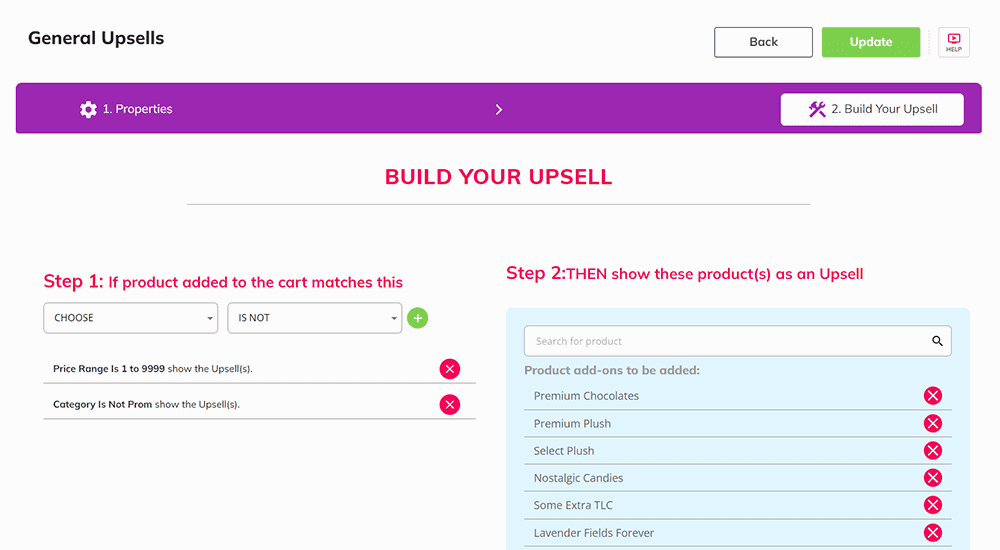 Building Lasting Loyalty
goLoyalty enhances your online business by rewarding customers with store credit from their purchases. Easily set the credit percentage, drawing customers back while optimizing profitability.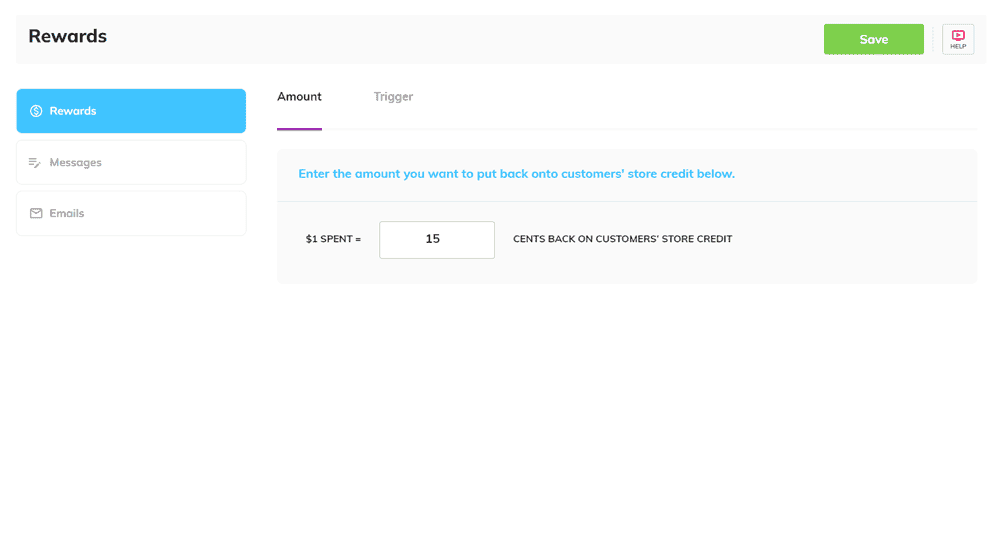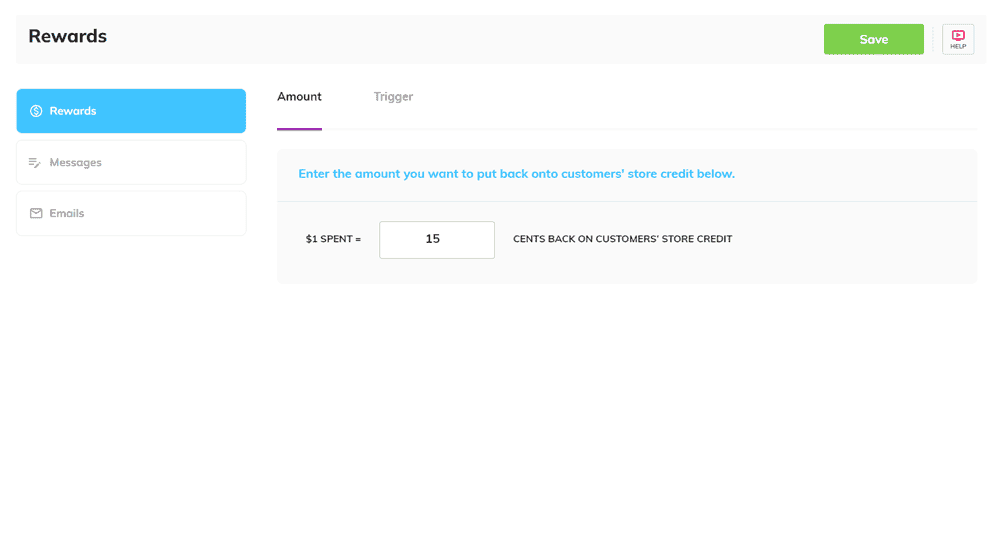 Direct Your Message Where It Matters
Design your message and pinpoint its placement on your site. Ensure your promotions are seen right where you want them, optimizing visibility and impact.
Engage Proactively
Turn potential exits into conversions. Using popCards' adaptive behavior settings, capture attention just when they're poised to depart.
Position Your Promotions Perfectly
With popCards' placement settings, ensure your sales get the spotlight they deserve, driving immediate attention and action.
Expand Your Reach
Grow your mailing list effortlessly. Offer an enticing email opt-in popCard, making it simple for visitors to share their email. 
The Future of Florist Apps
Flourish offers a suite of apps designed for the evolving florist. From reviews, visuals, to directory listings - optimize every aspect of your business.
Reviews Made Easy
Snap product photos, gather feedback, and categorize reviews efficiently. Benefit from intelligent review sorting and seamless Google reviews integration.
Your Floral Image Library
Access a curated collection of high quality floral images. Enhance your site's visual appeal effortlessly.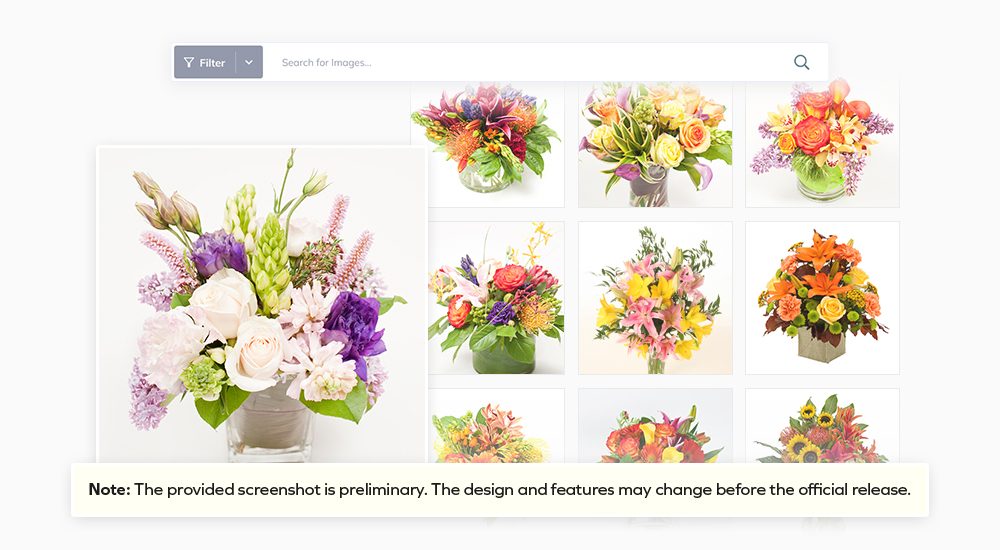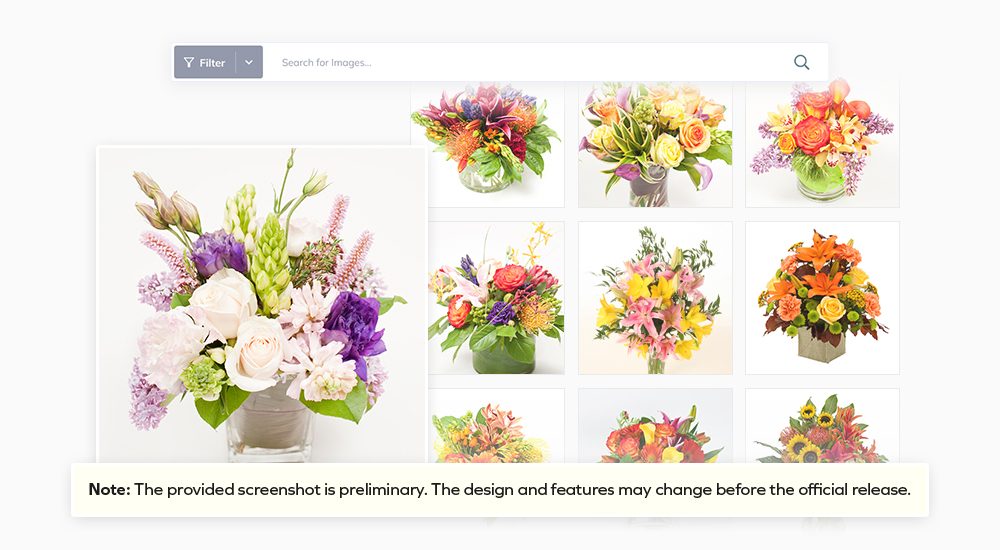 Customize Your Florist Profile
Seamlessly integrate with epicFlowers.com. Tailor your directory listing to best represent your brand.
Unified Management
Centralize your operations with easy access to orders, products, and customers. Streamline your business processes in one cohesive space.
Promotions at Your Fingertips
Boost sales and engagement with integrated tools for coupons and promotional campaigns. Craft compelling offers with ease.
Insightful Analytics
Dive deep into your site's performance with robust analytics. Understand your audience, refine your strategies, and drive growth.
Expand and Amplify
Sell on platforms like Facebook and Instagram, and collaborate with influencers to enhance your floral brand's reach.
App Store Advantage
Explore a vast selection of over 1000 apps tailored to enhance your website's functionality and user experience.
Unparalleled Flexibility
With full access to your site's code, enjoy the freedom to customize and innovate. Proudly own the most adaptable florist website in the digital realm.
Blossom with epicBloom
Craft targeted email campaigns to engage customers and boost sales. Turn your marketing into growth, letting both revenue and relationships flourish.
Smart Marketing, Real Results
Automate your outreach with campaigns targeting abandoned carts, winning back customers, and more!
Stay in Season, Stay in Touch
Resonate with your customers through compelling newsletters tailored for seasonal events like Mother's Day, Christmas, and more!
Boost Your Digital Visibility
Optimize your site with our tailored SEO strategies. From key keywords to backlink building, we ensure you attract quality traffic and stand out in the digital realm.
Epic websites seamlessly integrate Florist Point of Sale systems.
Streamline your operations and make it easy on your employees with an effortless POS integration. Point of sales software we integrate with: Dove, Floristware, Iris, MAS, Mercury, RTI, and The Floral POS. If you don't see your Florist POS on here? No problem, we can integrate on our end.
Frequently asked questions
How long does it take to get the website set up?
Since our websites are custom-made and we're dedicated to quality, the typical creation time is about 3 weeks. However, the process might extend if we're awaiting materials or information from the florist to set up the website and its associated web apps.
If my company leaves Epic, do we get to keep our website?
Yes, it's yours. We're not like other florist website platforms, we don't lease your website to you, you own it, it's yours, and this is how it should be.
What payments do the websites have that allow my customers to buy?
All major credit cards, Paypal, Venmo, Google Pay, Apple Pay, Amazon Pay, and pay in store(for accounts).

I see you have web apps, like eLocal, productAce, etc.. what are those?
Web apps (not phone apps) are specialized online applications that help your website sell more and give you more control/customization over the way you do business. To see more, check out our features section.
Can my company customize our Epic website?
You sure can. There is no other web platform that gives you more freedom to do what you want to do.
Are your websites search engine optimized (SEO)?
Yes. Our websites give you more freedom than any other floral platfrom when it comes to 100+ features and SEO best practices is at the top of the list.
Do you work with other businesses, outside the floral industry?
Yes, but 95% of our work is with companies in the floral industry. The founder of Epic established the company with a vision to empower florists, ensuring they lead in online business, stay ahead with the latest technology, and boost their sales.
Do you offer a live demo?
We sure do! At the bottom of this page, use our contact form and let us know you want to see a demo. Or if you just want to talk first, that's ok too, just let us know and contact us today.
Did the owner of Epic used to own a florist?
One other unique thing about Epic is it was started by a florist who sold his (and wife's) florist after 17 years. Because of this, Epic knows the true needs of real florists and works closely with them to make sure they're taken care of. To see the full story, go [HERE].

What's next for Epic?
The one thing about Epic is you'll always be on the frontlines when it comes to technology, design, and innovation. We'll be exploring more when it comes to A.I. as well as segmenting customer groups and deploying automation to better serve your customers and keep them coming back. Our first A.I. app is set to launch Jaunary 2024.